A range of services

to meet the needs of every business
Design, deploy, maintain, operate and improve

the security of your WAAP!

Don't wait until your technological problems become insurmountable obstacles before taking action.
Maximizing the Safety Capabilities of all UBIKA products, for optimum protection
Benefit from UBIKA's Expertise to do it, not just the right way, but the best way
Take advantage of several tailor-made services to adapt to your different needs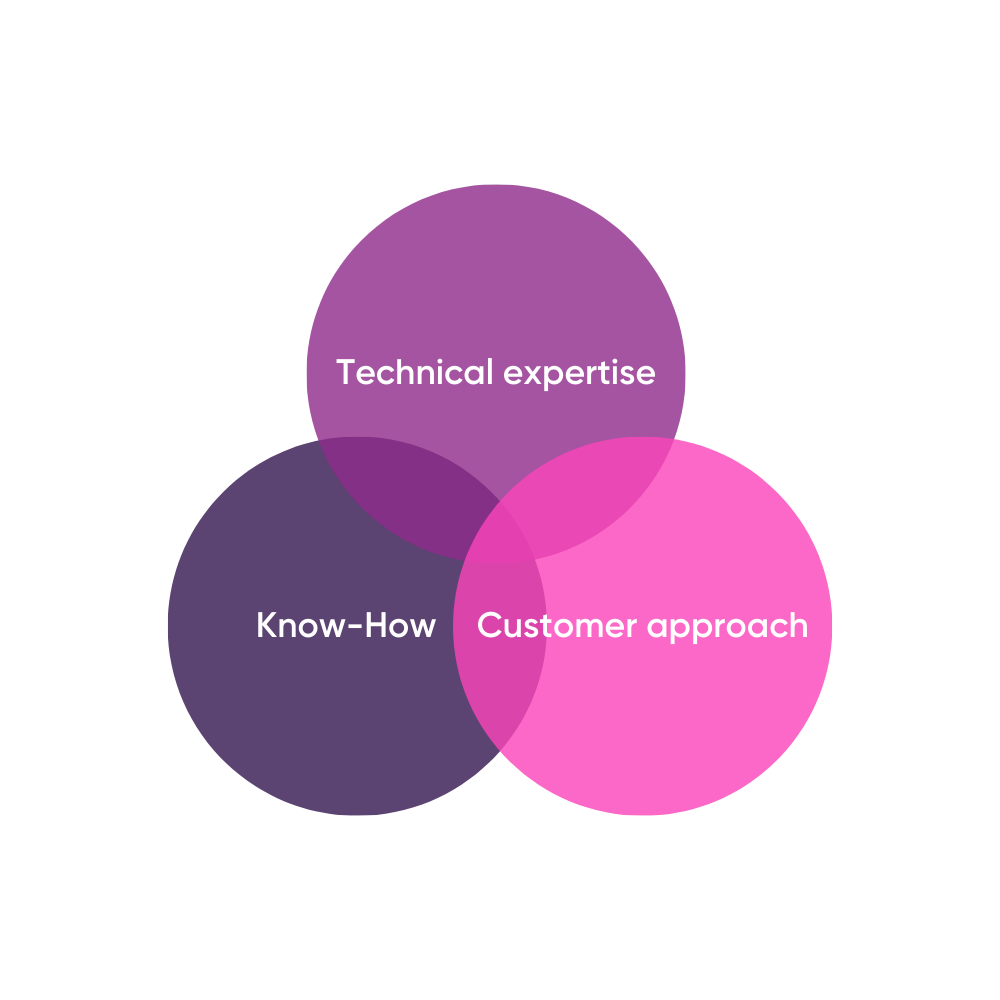 Proven expertise since 2001
to enhance your product experience
UBIKA understands the complexity of IT environments and can help you plan and carry out all phases of the implementation of its products.
Our team of consultants provides the highest level of expertise and support to help you increase your operational efficiency
Advisory services
Installation, implementation and deployment in on-premise, hybrid or cloud environments
Migration and upgrade (hardware, software, environment)
Tailor-made WAAP audit (checkpoints ….)
Benefit from
personalised services on demand!
For increased flexibility and reactivity, UBIKA also offers a set of on-demand services allowing you to administer, configure or manage your WAAP product.
Configuration update
Integration of new applications
False-positive management
Analysis of security logs
Virtual patching through the YesWeHack
BugBounty platform or from another platform or pentest service.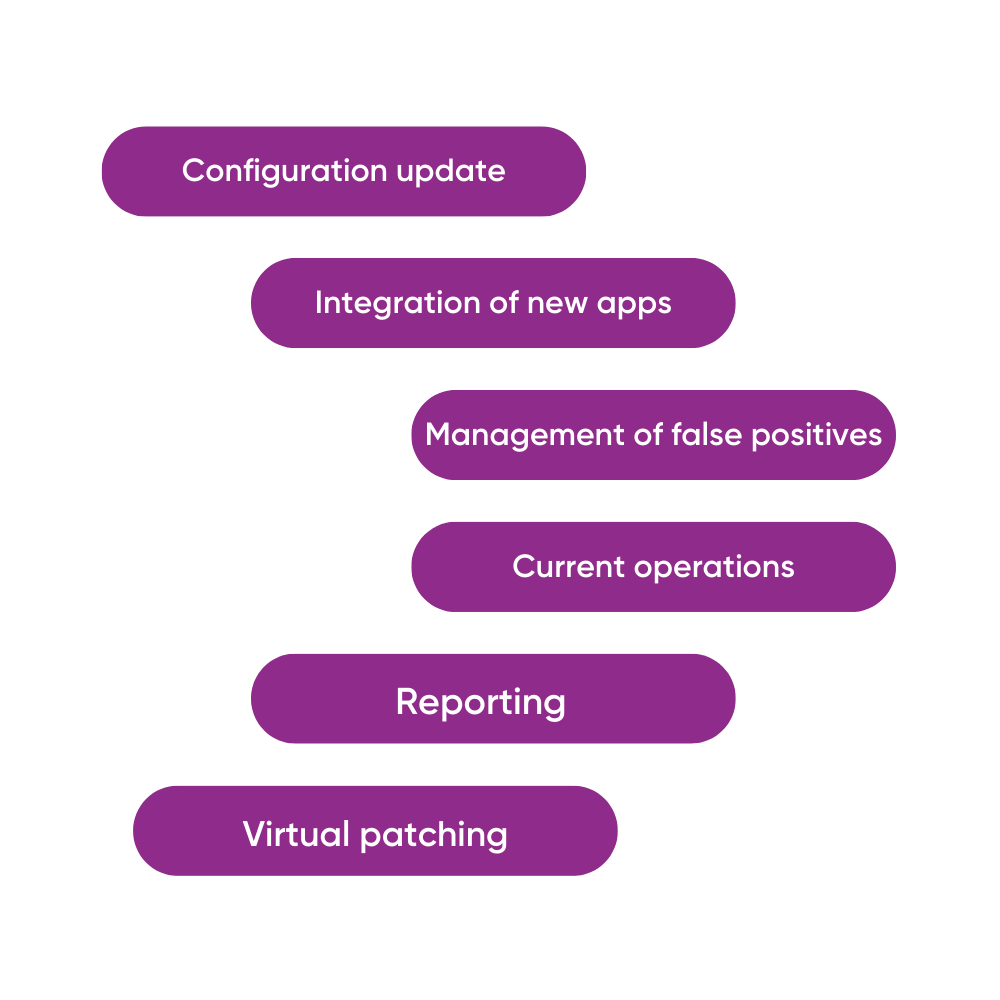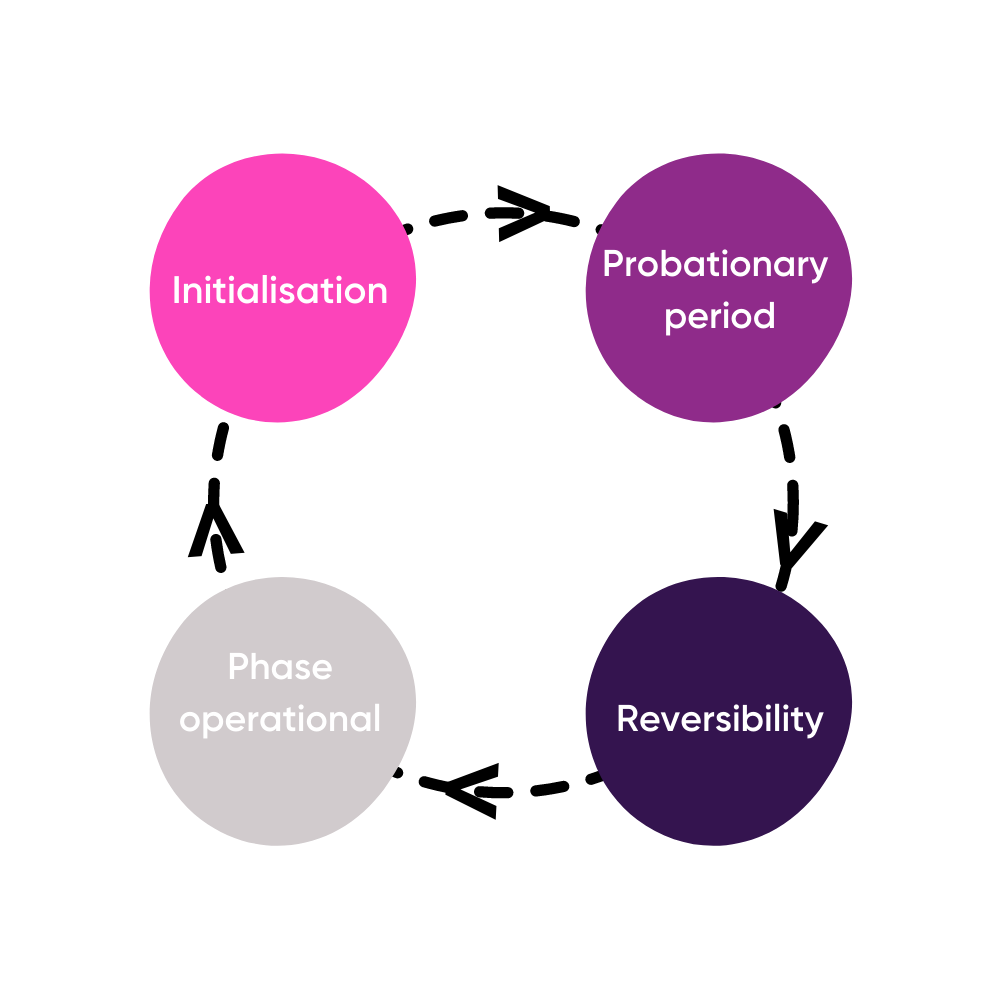 Gain confidence with
managed services
Managed Services cover all the activities necessary to use the functionalities of UBIKA products in a specific customer environment and context, from the declaration and configuration of applications to the daily security operations throughout their life cycle.
This offer is aimed at customers who wish to benefit from personalised management throughout the use of their product and allows them to :
Staying up to date with their security updates
Benefit from the right level of reporting on the effectiveness and protection provided by its WAAP
Keep their teams focused on their critical business activities
Predict and reduce their Total Cost of Operations (TCOp)
Nearly
thirty training sessions

per year!

UBIKA offers its customers and partners a choice of certified training courses covering the entire implementation cycle of its products. The training courses offered are aimed at design and operational engineers, and to a certain extent at project managers who wish to be involved in the protection of the applications they make available to their users or partners.
UBIKA offers flexible training options. The training courses can be given in person, at a distance or via our e-learning platform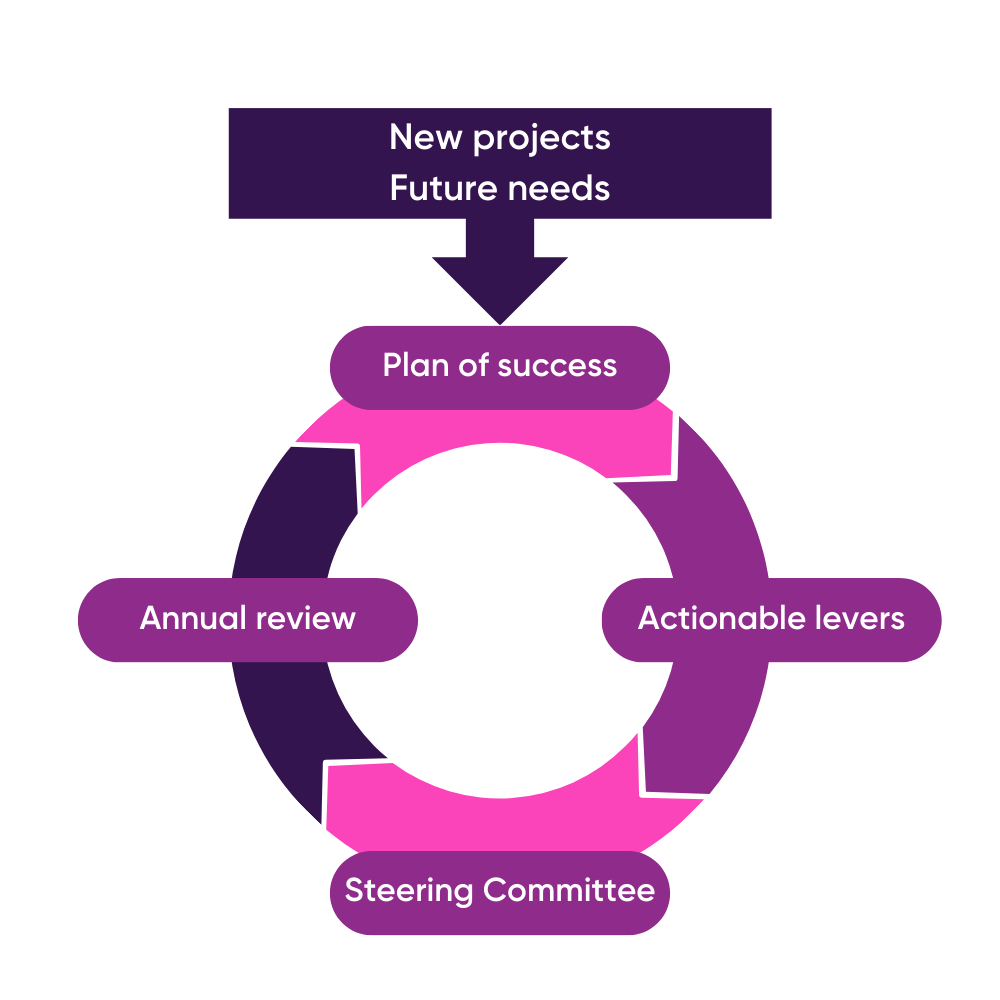 Nearly
thirty training sessions

per year!

Your UBIKA experience with a complete service: The program Customer Success Programme

The UBIKA Customer Success Programme is a tailor-made programme that allows you to share with us the responsibility of achieving the goals and challenges you set for yourself when choosing our products.
Would you like to benefit from a tailor-made service that guarantees better proactivity and better sharing of your context within UBIKA?
Would you like close monitoring to ensure the success of your project?
Would you like a joint commitment to the proper follow-up of your roadmap, via the definition of a success plan monitored monthly (Copil)?
Would you like to have regular meetings with the UBIKA Product and Safety teams?
Do you want to be accompanied by a SPOC (single point of contact) and federate all of our services in your post-sales process?
Would you like detailed monthly reports on your various activities or exchanges with us?