Defend your critical applications, APIs from advanced cyber threats with powerful custom workflows
The challenges of legacy web application firewall (WAFs)
What's possible with UBIKA WAAP Gateway ?
Navigate the intuitive interface with our graphical workflow technology
UBIKA WAAP Gateway has a smart and graphical management interface that helps visualizing the processing and flow of traffic. Chain multiple security engines via the workflow for accurate detection and reduced false-positive rate. You can switch from blocking to logging mode on all or specific parts of the security policy with just a click.
Boost the security of APIs with extra engines
Available as an optional feature, Extended API Security (EAS) allows additional engines to be activated in the workflow to strengthen your API security and extend it to custom applications and machine-to-machine communication. It helps validate JSON/XML structure using schemas and path using Swagger for sitemap. EAS enables businesses and public authorities to maintain the agile advantage of API-led development while ensuring security and compliance.
Detect and mitigate malicious bots, ensuring legitimate traffic
Malicious human-like bots that are hard to detect cause most web attacks. Bot mitigation is another smart feature that verifies the source of a traffic request (a human or a machine) and then controls the request via a challenge-based protection technique.
Avoid false positives with automatic & advanced resolution
The more accurate a security model is in identifying an attack, the lower the false positives. It is not only important how fast an exception is created but also how accurate it is. The automatic resolution feature automatically creates exceptions in security exception profiles and allows the resolution of one to several hundred logs at the same time.
Adapt to IP reputation, user behavior, and context specific scenarios
The solution uses Webroot's real time threat intelligence database to protect customers against threats posed by IP addresses. It manages both deny lists and allow lists. It can work with Swagger or OpenAPI files and enforce them on the traffic. In addition, it employs the machine learning powered scoring model to increment a score and if score is above defined limit, request is blocked and redirected.
Predefine and customize dashboards for advanced monitoring, reporting
UBIKA WAAP Gateway monitors user activity in context to prevent attacks targeting the application logic and blocks abnormal behavior. The reports combine executive level, managerial and technical views, support customizable templates and show evolution (diff) over time. They are available in four formats (PDF, XML, CSV, and MHT) and multiple languages.
What our clients have to say
We are recognized as a 2022 Gartner® Peer Insights™ "Strong Performer" for Web Application and API Protection solutions
Delight yourself with our free resources
Whitepaper: Key considerations when choosing a web application firewall This whitepaper digs into the key considerations for selecting a powerful WAAP that combats all your …
Ubika will be at the Assises de la Sécurité 2022 UBIKA will be present at the 22nd edition of the Assises de la sécurité from …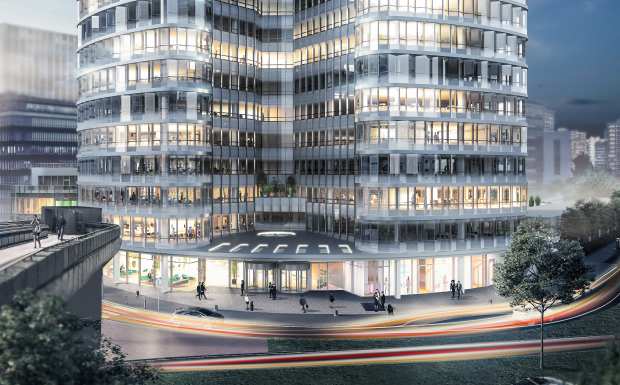 Summit 2023 UBIKA will organise its annual user conference on 30 January 2023 in an emblematic location, the new Cyber Campus in Puteaux. After two …